[Twitch Extension] Kanji – Learn Kanji with Kotoba-chan
Learn Kanji while watching Streaming

This extension can be added to added to a channel for providing more activity. to audiences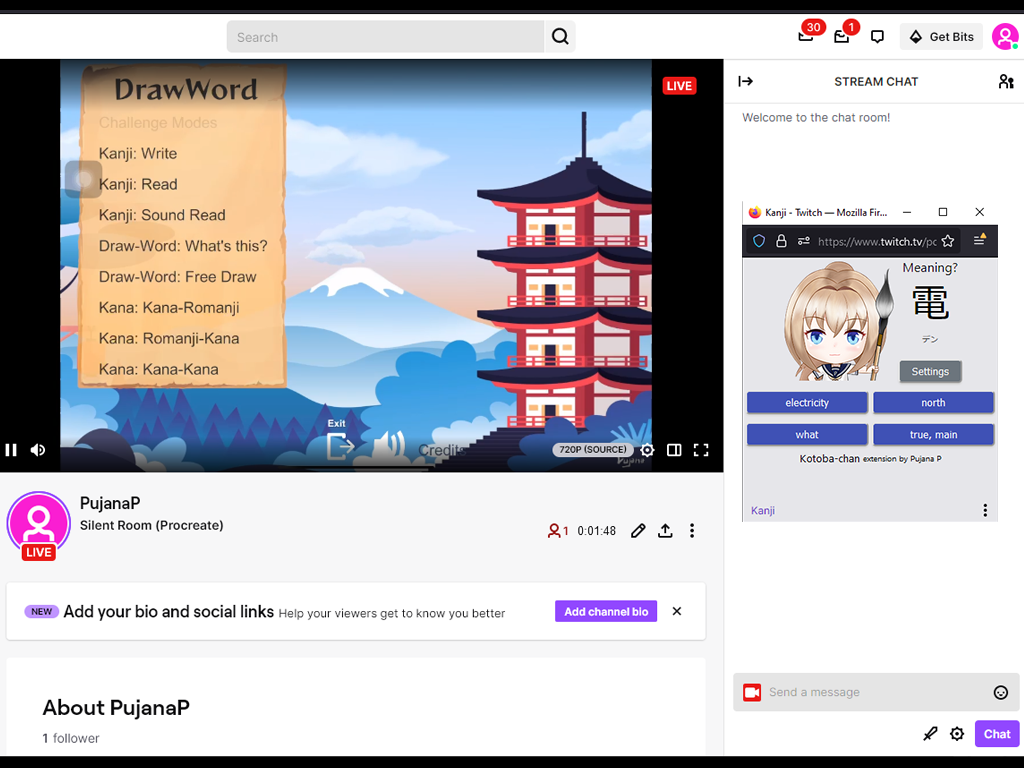 Demo
How to use?
Man Page

A Kanji is shown, with readings below. Select the correct meanings from 4 given choices.
Settings: go to setting page
Data are sampled: two readings and two meanings.

 

Result Page

The result from button click is shown.
Correct readings and meanings are shown with a button to go to the next question.

Setting Page

Select Level of Kanji based on JLPT.
"How to Play" will show in page.

 
Privacy Policy

This extension doesn't collect any data in the current version.
LINE stickers also available!