LightUp – blink colorful light using mobile
Light Up using mobile
With this app, you can display screen to various colors and make blinking light.
It is designed for cheering performances and activities (e.g., card stunt).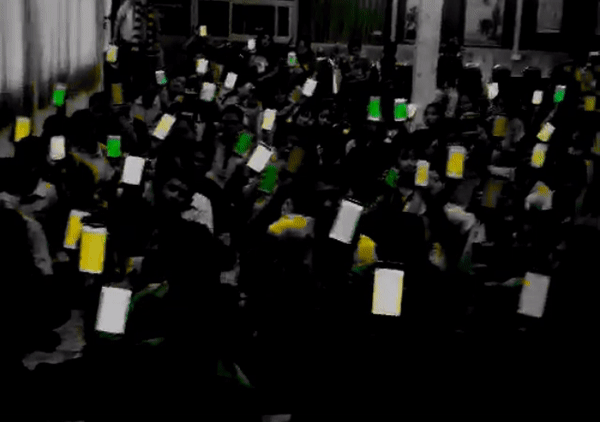 Stand Alone Mode: create and use light pattern in each single device.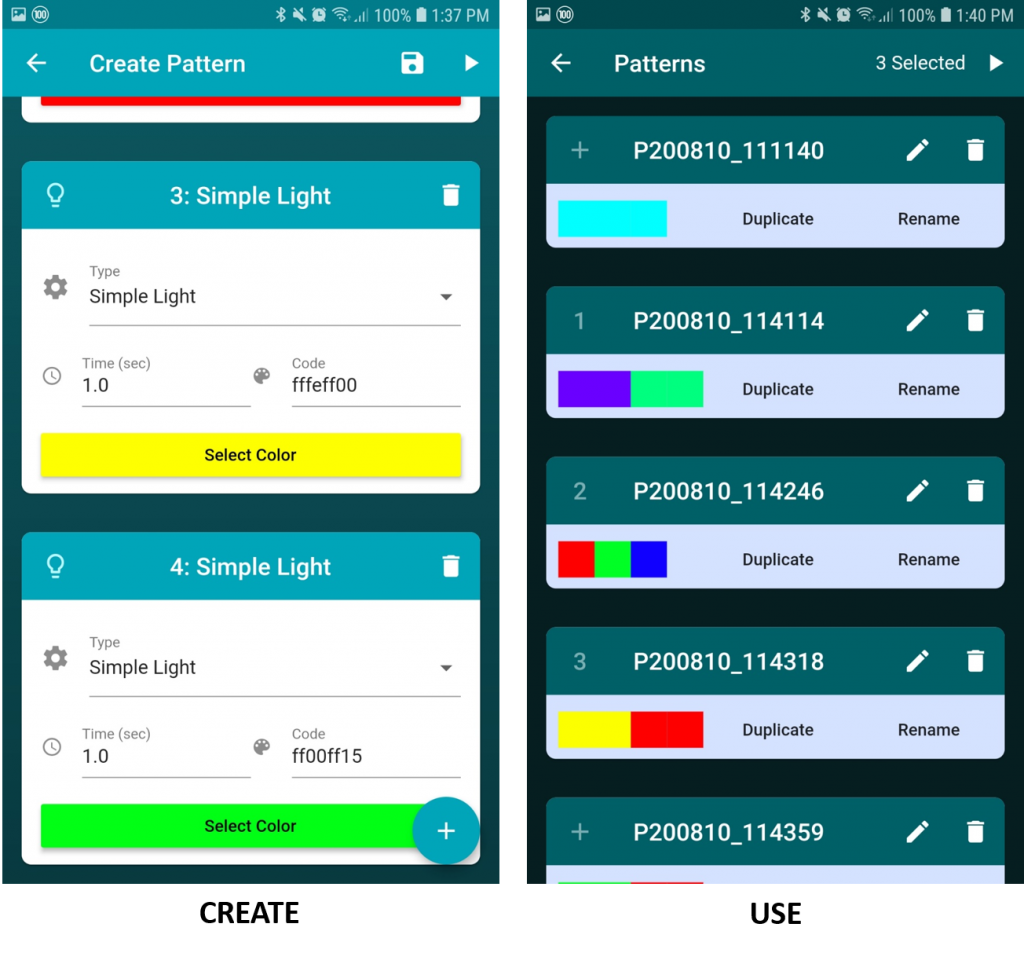 CREATE Pattern

This form is for making a new light pattern. Pattern is a sequence of light actions that continuously loop
Click + button on the right bottom to add new Light Action
In each action, you can change time and color
You can swipe to delete action
Click Run on the top right to preview
USE Patterns
This form is for selecting patterns to run
Add a pattern to a list, in order, by clicking +
You can duplicate, rename, edit, and delete (swipe support).
When 1 or more pattern is selected, you can play
During playing, you can press a button to use move to next/previous pattern in a list.
Multi-device Mode: allow one leader to control result in multiple devices; powerful for playing card stunt; internet access needed.
Note

---
คู่มือการใช้ [Thai Manual]
สามารถแสดงสีหน้าจอ และกระพริบแสงได้ตามการตั้งค่า ออกแบบมาเพื่อการปาตี้ คอนเสิต การเชียร์กีฬา การแปรอักษร (ใช้ได้ดีในที่มืด)  หน้า Interface ใช้งานง่าย
Stand Alone Mode:
โหมดที่ใช้การตั้งค่าแบบเครื่องต่อเครื่อง (ในอนาคต จะมีโหมดสำหรับการส่งคำสั่งจากเครื่องหนึ่งไปยังหลายๆเครื่อง) ประกอบด้วยสองส่วนหลักๆ คือ
1. "Create" : ส่วนสำหรับการสร้างแพทเทิร์นแสง (Light Pattern)
แพทเทิร์นแสง ประกอบด้วยการเปลี่ยนแปลงของสี (Light Step) ที่วนต่อเนื่องเป็น Loop
ผู้ใช้สามารถปรับแต่งสี และระยะเวลาในแต่ละ step ได้ โดยในหน้านี้
ให้กด + เพื่อสร้าง Step
เลือกสี และกำหนดเวลา
สามารถกดรันทดสอบได้ที่ปุ่มขวาบน
กด Save เพื่อจัดเก็บ

2. "Use" : ส่วนสำหรับเลือกใช้แพทเทิร์นแสงที่สร้างไว้
ให้กดปุ่ม + เพื่อเลือกแพทเทิร์นใส่ใน List ที่จะใช้
ในตอนที่เล่น List รายการ สามารถกดเปลี่ยนไปมา ระหว่าง Pattern ได้

มีปัญการใช้งาน หรือเสนอแนะ feature ใหม่ๆ
สามาารถติดต่อผู้พัฒนาด้วยภาษาไทย
---